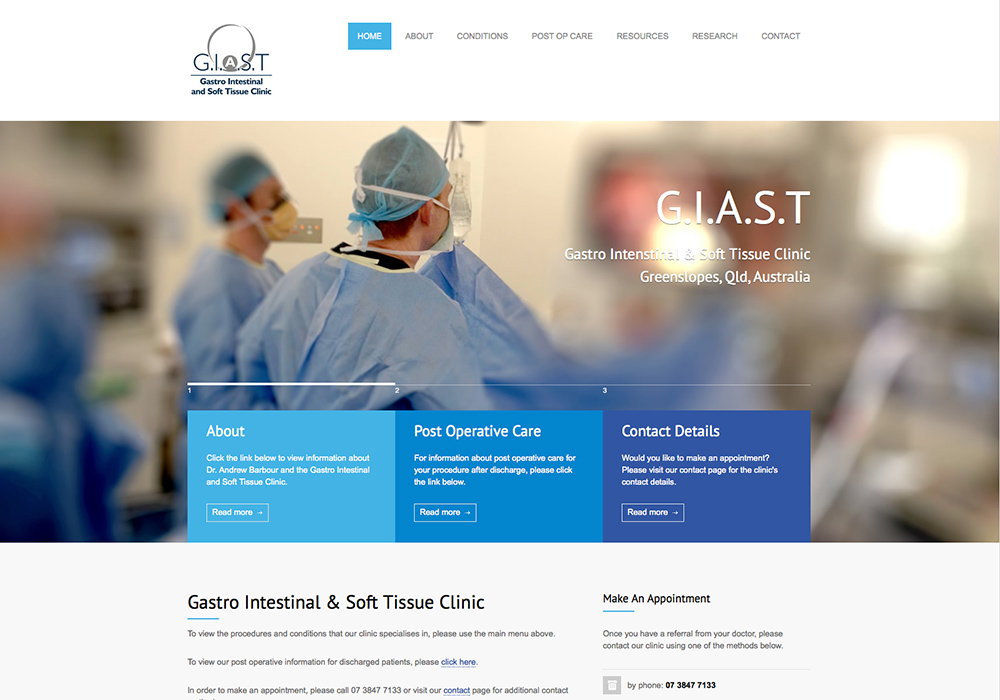 This responsive website was designed and developed for G.I.A.S.T, the Gastrointestinal and Soft Tissue Clinic located at Greenslopes Private Hospital in Brisbane.
The website outlines a number of available procedures and offers patients supporting documentation for post operative care.
The website also provides the credentials, academic history and current and past clinical trials with respect to Dr. Andrew Barbour.
The website is responsive to enable viewers to easily read information and contact details from all devices including mobile phones and tablets.