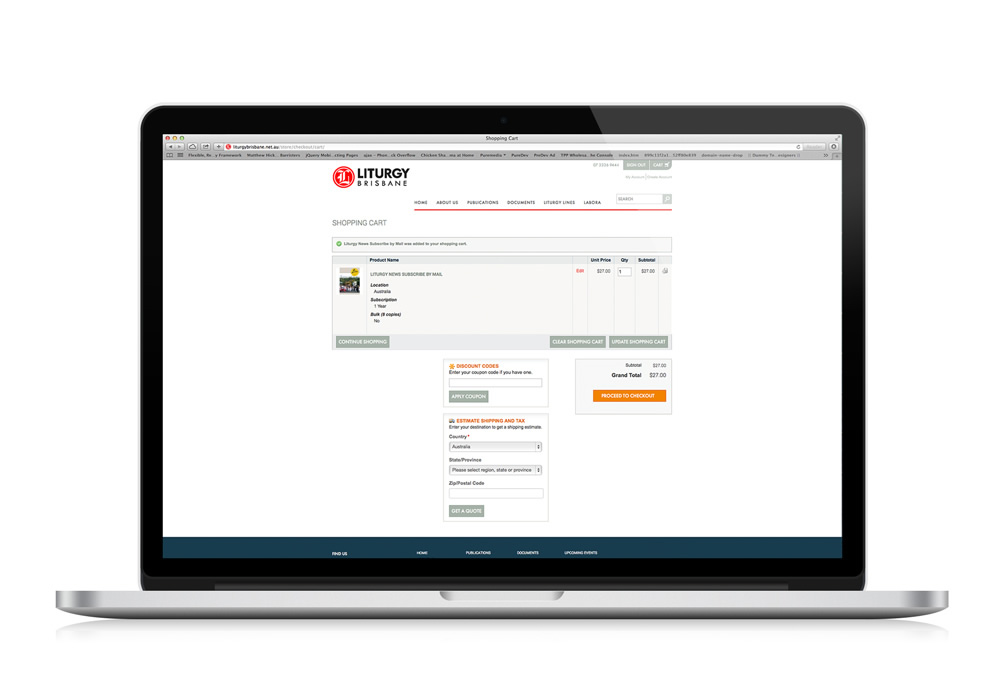 Liturgy Brisbane offers a range of products and services to the Catholic community in Australia. Their website was deployed by their initial developer using WP-Commerce (a WordPress shopping cart plugin). As Liturgy Brisbane's requirements grew, a more robust, enterprise solution was required.
Puremedia migrated customers and products to a new Magento installation and linked the existing WordPress website to it seamlessly. Bridging the two open source software platforms enabled us to retain all the valuable content within WordPress and to provide a full e-commerce solution.
Magento is also integrated into MYOB EXO so that all transactions are downloaded into the accounting platform.